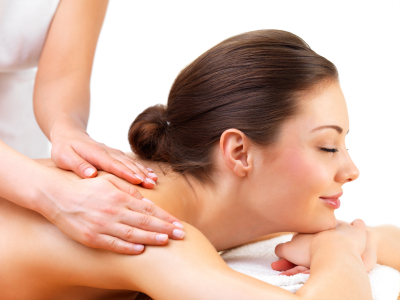 A day at the spa is one of the best things that you can do for yourself, your friends, and your family. Not only is relaxation good for your body, but it also helps your mind, and spirit.
Stress and tension can wreck havoc on every part of your body. It affects your mind, and can cause severe muscle aches and pains. If you suffer from chronic pain, regular spa visits can help. One of the most relaxing, and desirable treatments is an Atlanta massage.
From time to time, everyone needs to have a good back rub, and the best massage in Atlanta is at the Jazmin spa. There are many types of Atlanta massage therapies available. You can choose from Swedish, Deep Tissue, Sport, Hot Stone, or Prenatal. The highly trained therapists know exactly which therapy is best for your body type. Jazmin offers thirty, sixty, and ninety minute treatments for all of their modalities, with the exception of the prenatal massage, which lasts for sixty minutes.
If you are a first time guest, it is advised that you arrive fifteen minutes before your scheduled appointment, so that the exceptional staff can give you a personal evaluation. Your personal profile will address any concerns that you may have. Regular clients should arrive ten minutes prior to their treatment.
Every modality is different. Swedish massage, also referred to as classic massage, is a technique that is very relaxing. It can help reduce pain, and improve your circulation. The therapist incorporates gliding, kneading, cross fiber, and tapping into the Atlanta massage.
Deep Tissue massage targets specific areas of the body, and uses deep finger pressure. It is very therapeutic, and helps to relieve severe muscle tension in your fascia, or connective tissue. This therapy is highly recommended for people who experience chronic pain. It is especially good if you are recovering from an injury.
Athletes and recreational sports enthusiasts can benefit from a Sports Massage. This intense modality uses friction and compression, which can get rid of soreness, and reduce muscle tension. Regular Sport Massage can help you prevent injuries.
Pregnant women suffer from back aches, and sore muscles just like everyone else. Jazmin spa offers a relaxing Prenatal Massage which decreases neck and back pain, and can help with weight-bearing joints. The trained massage therapists at the Atlanta spa know the techniques that help expectant mothers adapt to their changing bodies.
One of the most popular therapies is Hot Stone Massage. It is also one of the most relaxing. The therapist uses smooth heated stones to gently massage the body. The warmth helps penetrate muscles, which increases healing energy. If you prefer a lighter technique, Hot Stone massage is perfect, as the muscles are worked without deep pressure. This therapy can help with poor circulation, anxiety, insomnia, and aches, and pains.
If you have tired and sore muscles, or want to relieve stress, and get a good nights sleep, schedule an appointment for an Atlanta massage. Jazmin is the perfect place to relax, unwind, and get away from it all.