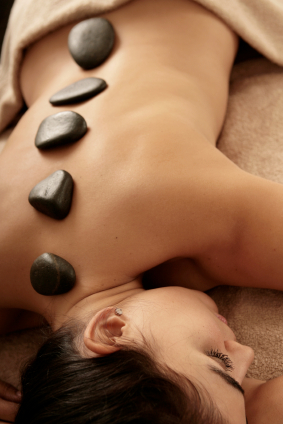 Relax and get away from it all at the beautiful Decatur day spa, known as Jazmin Spa. This beautiful Shangri-La has four locations that treat the mind, body and spirit. Guests are pampered, and the friendly dedicated staff, knows everyone by their first name. The therapists and estheticians are highly trained, and offer the best in client care, and satisfaction. This competitive day spa in Decatur uses leading edge technology, and delivers incredible results. You will look, and feel amazing.
Indulge in a facial, massage, thermal body therapy, or beauty treatment. You will be pampered, and because of the intimate environment, be treated like an old friend, not just another customer. Jazmin only uses the highest quality products, and you will be assured that all of the equipment is sterilized, and sanitized. Every pedicure chair uses pipeless technology which means that bacteria cannot spread or grow, as the whirlpools are fan controlled.
The Jazmin day spa in Decatur believes in treating the whole person. The relaxing massages, will help your body get rid of stress, and tension, and will soothe your tired muscles, and aching joints. Swedish massage is used to calm your mind, and relieve pain. You can have thirty minutes of bliss, or opt for a full ninety minute massage. For those that like a deeper therapy, the deep tissue massage uses deep finger pressure, and works best on targeted areas.
Try a body treatment, and you will see results. Each and every Dermalogica Thermal Body Therapy Treatment is formulated for your skin type, and condition. The Mineral Salt Sea Scrub Therapy is designed to either reduce stress, or energize you. Your skin is polished which provides nourishment, and hydration. Mineral Sea Salts and seaweed are used to exfoliate which removes dead skin naturally. If you want to even out your skin tone, and get rid of hyperpigmentation, you should try a Body Foliation Therapy. Your skin is rubbed with an oatmeal and rice bran powder that will brighten your skin, reduce sun spots, and remove dead skin cells. After the treatment, you will be treated to a moisturizing treatment with soothing botanical oils.
Jazmin has ultimate Decatur day spa packages that make the perfect gift for your friends, family, or just for yourself. The Ultimate Spa Day starts off with a sixty minute massage. After you are relaxed, you will enjoy a customized facial, and finish with a Sea Salt Glow manicure, and Peppermint Spa pedicure. If you are short on time, get away from the office, take a longer lunch break, and book an Express Lane eighty minute treatment. You will enjoy a thirty minute spa, followed by a Peppermint Spa pedicure. Lunch will never be the same again. Have a mother daughter day, and book a package. You will both be pampered with a customized facial, and a Signature pedicure.
It is recommended that you call ahead for an appointment time, so get on the phone today. Purchase six of the same treatments in advance, and Jazmin will give you the seventh treatment free.