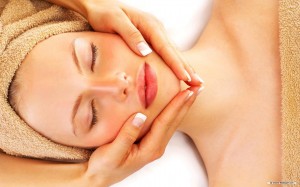 [dropcap]T[/dropcap]aking care of your skin and body is extremely important and that is our priority here at Jazmin Spa. Whether you are a man or a woman, you need to ensure that you are taking every important step to keep it fresh and healthy. Women have always been more concerned about this aspect as compared to men. But these days, even men visit the spas regularly to benefit from different skin and body treatments.
Facial is one such skin treatment, which is considered to be the most popular amongst everyone. It is basically a small procedure, which involves multiple skin treatments with the help of different creams, lotions, steam, facial masks, steam, exfoliation and massage. Depending upon the skin of an individual, the beauty experts at the spa decides a particular treatment.
It is also utmost important to find the best spas and salons that could understand your skin requirements. You need to do your research properly and ask for recommendations within your social circle too. The best spa could be the one who can give the most suitable advice, about a Facial Atlanta.  Jazmin Spa is one such spa that has a great track record for over the years which gives them the capability and expertise of understanding your needs.
They gained immense popularity because of their exceptional services, such as Facial Atlanta and their commitment to give only the best to their clientele. In an extremely difficult and competitive environment of the biggest city of Georgia; however it's a fact that they're able to build a strong and reliable name in the eyes of their customers. They have facial experts who sit with you to talk about your skin and its needs and requirements. Only after that, they start any facial treatment.
Amongst different facial treatments, hydra flash is pretty popular as it only takes 30 minutes and this hydrating facial gives your skin an extra glow with gentle cleansing. Jazmin Customized facial involves multiple treatments such as exfoliation, hydration, masque, extractions and solar protection. One can also have some additional therapies too if the skin needs it.
Due to extremely different skin requirements of men, their Facial Atlanta treatment is very different which involves critical cleansing, exfoliation, extraction and hydration. All these treatments are performed under the supervision of spa and salon experts. It is commonly known as Men's Sport Facial and it helps in preventing the shaving bumps, ingrown hairs and different skin problems.
If your skin is in a bad condition or has been damaged due to different environmental factors, age smart facial is the best for you. It helps in bringing back your skin alive if your skin has lost its tone or damaged due to solar exposure. This facial uses all the important antioxidants and vitamins such as Vitamin D and E, which gives a childlike glow to your skin and keeps it fresh and healthy. It is pretty popular amongst working or elderly women.