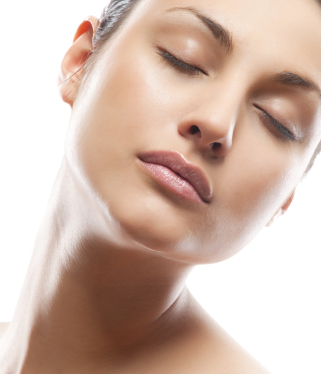 A day spa is a place where people go to relax, and unwind, and if you have never had the pleasure of pampering yourself, you really should. Jazmin is a spa in Atlanta that has everything you need to spoil yourself. Indulge in a soothing body treatment, or treat yourself to a facial. Book a spa package, and spend the whole day at the Atlanta spa.
If you want to plan something different for your next party or event, Jazmin offers guests the ultimate indulgence. Special pricing is available, so be sure to call for more details.
Planning a wedding can be extremely stressful, but a relaxing massage is the perfect way to relax, and go with the flow. If you purchase six therapies, and pay for them in advance, you will get the seventh treatment free. What a great item to include on your to do list. You will be stress free, and actually be able to enjoy your big day.
Jazmin day spa in Atlanta takes care of you from the inside out. Try a Hot Rock Massage, or if you are experiencing chronic pain, opt for a Deep Tissue treatment. Not only when you feel better, but your body will actually start to heal itself. Book a series of treatments, as regular massage can help prevent further injuries.
Everyone is looking for the fountain of youth, and the anti-aging business is booming. Jazmin has several services that can help you look, and feel years younger. Dermalogica's Face Mapping technique customizes your individual needs assuring great results. Your skin will be softer, and smoother. If you have sensitive skin, try a Hydra Flash. This is a cleansing facial that hydrates the skin giving you a warm, soft glow. You will notice results almost immediately. The Customized Facial is very personalized. You will get an assessment by one of the qualified estheticians which is followed by a double cleansing process, an exfoliation, extractions, masque, hydration, and solar defense. If you like, you can add more therapies and products to your treatment.
Microdermabrasion is one of the best ways to turn back the clock. This skin resurfacing treatment uses a special tool, and micro crystals that gently remove dead skin cells. You will see dramatic results in just a few sessions. Your wrinkles, and lines will begin to soften, and your age spots will disappear. This treatment also allows your skin to easily absorb moisturizers, and skin care products.
One of the newest treatments, which have the plastic surgeons worried, is the Microcurrent Facial. This non-surgical face lift uses painless microcurrent impulses that will tighten, tone, and firm the skin. The results are almost instant, and much safer than going under the knife.
Take the day off, and treat yourself to a manicure, pedicure, or a brow, and lash tint. The relaxing spa pedicure includes a refreshing peppermint foot soak, scrub, nail shaping, and cuticle cleaning, you can also say good-bye to those calluses. Enjoy a refreshing foot mask, and an intensive foot, and lower leg massage. Finish with the polish of your choice.
A trip to the Jazmin spa in Atlanta will make you look, and feel better. Chances are you will be making your next appointment before you get out the door.